iPhone 2.0 firmware installed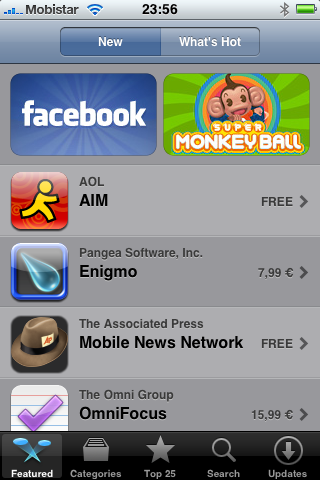 App store is live before the iPhone beta 2.0 firmware has even been officially released.
We got the chance to download the latest iPhone 2.0 firmware and installed it.
Get it here before everyone else :
3G iPhone : Download iPhone 3G 2.0 firmware
V1 iPhone : Download iPhone V1 2.0 firmware
If you do not own a legit iPhone, do not install, you have been warned :-)

We also installed the free Remote application from Apple.
It works with Apple TV and iTunes over the WiFi network to play your songs
stored in your iTunes library.
You get access to playlists, album art, control over AirTunes speakers,
and the ablity to search your entire library.